Discover the FCS Facilities
FCS (Forensics Consulting Solutions) facilities are located in the heart of downtown Phoenix, Arizona, in a 6,000 square foot office that includes state-of- the art security for our computer forensics and litigation support (E-Discovery) laboratories, plus a secure evidence vault. In addition, the facility includes secure data storage and access for client data.
The facilities of FCS boast a beautiful environment for our employees and our rapidly growing company, as well as a new data center for our client's data. At FCS, we have always prided ourselves on maintaining a secure environment for our clients' data and software and appliances, but our offices and data center have enabled us to achieve even higher levels of data and site security. FCS' new data center is 2,500 square feet and includes fire-resistant walls and doors with floor-to-ceiling steel mesh embedded throughout, and motion-activated surveillance cameras in virtually every part of the facility. Our new evidence area includes motion sensors, FM200 fire-suppression system, and biometric security systems.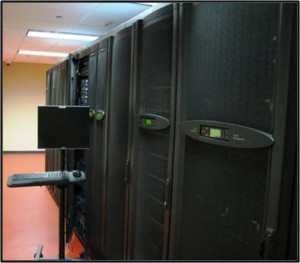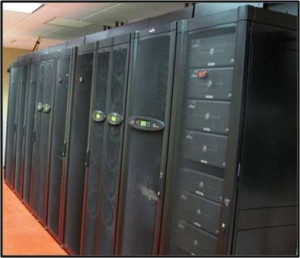 The FCS server area is equipped with an APC InfraStruXure® server room rack and cooling storage system. InfraStruXure® is an innovative architecture for network-critical physical infrastructure that fully integrates power, cooling, and environmental management within a rack-optimized design. FCS has gone to great lengths to ensure that we have a constant power supply by utilizing redundant generators and cooling towers. The FCS facility is also wired to multiple city power grids, so our clients can be assured that we are up and running at all times.